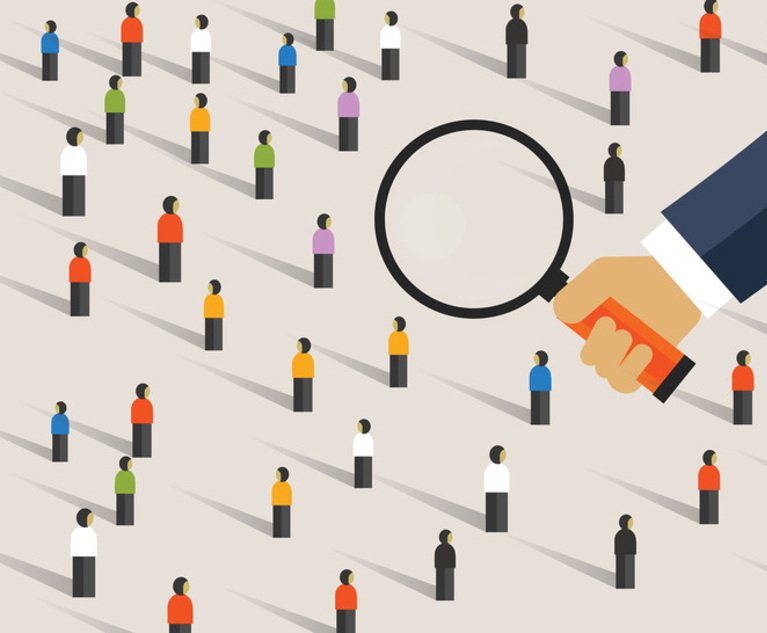 Mar 16, 2023

Ask the Experts: From Media to Marketing, Here Are Your Legalweek 2023 Do's and Don'ts

To make the most of sessions, media briefings, networking events and parties—from marketers to media—we asked the experts for their hottest tips to make your Legalweek a success.

By Erin Harrison

Published in Legaltech News on March 16, 2023

Approaching their second event post-pandemic, ALM's Legalweek 2023 is just around the corner. And while you may think this year is like any other, the folks at ALM have changed it up once again to keep things interesting.

A day of workshops on Monday, March 20, will culminate in the Legalweek Leaders in Tech Law Awards. ALM also announced a two-year partnership with AI e-discovery company Reveal, drawing some notable keynote speakers. As the title sponsor for Legalweek and the Legalweek Leaders in Tech Law Awards, Reveal will kick off this year's keynote lineup on Tuesday, March 21, featuring actor and storyteller LeVar Burton in his session titled, "Using the Power of Storytelling to Rise Above the Noise." The CEO of PayPal, Dan Schulman, will speak on "How to Blend Profit and Purpose," and the annual Judges' Debate will pit some of the nation's top discovery jurists against one another in an oral argument.

To make the most of sessions, media briefings, networking events and parties—from marketers to media—we asked the experts for their hottest tips to make your Legalweek a success.
Quality Over Quantity
"Slow and steady wins the race. Obviously, there is no way you will talk to every single person at Legalweek. Go in with a plan and as many pre-booked meetings with media and prospects as you can. If you're an exhibitor or sponsor making a big announcement, depending on your strategy it can be in your best interest to release the news pre- or post-event. The legal media is in high demand during Legalweek. If you don't have major news (a new product, funding round or leadership hire to announce), cutting through the noise is a big challenge. In the same vein, have realistic expectations and remember the adage 'quality over quantity.' While it's nice to leave a show with a couple hundred new leads, spend your time building relationships."
—Erin Harrison, SVP, NextTech Communications/The Bliss Group
What Not to Do in a Media Briefing
"Don't waste the reporter's time. Time is precious during Legalweek. I can't tell you how many times a company schedules time with me, only to have no news to share. A get-acquainted meeting is appropriate if we've never met before. A news briefing is appropriate if you have news. But if we've already met and you have no news, then don't schedule a meeting just to say hi. We can do that at one of the many receptions. Also, consider whether the briefing would be better done via Zoom before or after Legalweek. That way, you'll have my undivided attention and you can more comfortably present a demo."
—Bob Ambrogi, Founder, LawSites and Host of LawNext
Expect the Unexpected
"My biggest advice is to plan for unexpected meetings, do not book every waking moment because sometimes the random conversation you strike up on the show floor or at Legaltech's Cheers, Faces and Names, can be career-making. Plan to walk the exhibit hall even if you are not a buyer to see what the newest, and more interesting tech is, not to mention find the best swag. And the advice I always seem to forget: wear comfortable shoes because you will find yourself walking miles back and forth in a day and the last thing you want waylaying you is a rogue blister!"
—Cat Casey, Chief Growth Officer, Reveal
Get Smart
"Attend the conference's educational tracks. Take a good look at the agenda ahead of time and block your calendar to be in those sessions that tie to topics you are personally interested in, or those that are important to your company from a thought leadership perspective. Listen not only to the panel discussion, but to the questions people ask too. You will turn up helpful fodder for messaging, content and media story pitch ideas. Also, introduce yourself to those sitting around you. I've expanded my marketing network and met sales prospects just by striking up a conversation with others ahead or after a session."
—Catherine Ostheimer, VP, Marketing, CloudNine
Be a Solid Source
"Keep in mind that I absorb your conversation differently than a potential customer. I'm filtering every piece of information in an effort to piece together a narrative puzzle for my audience. Ultimately, can I put a cohesive story on a page that they will give up their time to read? Or, often more importantly, what strands can I take away to fuel the evolving legal tech metanarrative that I can stitch together for future stories?"
—Joe Patrice, Senior Editor, Above the Law
Cut Through the Noise
"One of the biggest logistical challenges at Legalweek and other conferences is getting to meetings on time, given that our calendars get so booked up. It's great if meetings can take place centrally and somewhere easy to find. As much as it's lovely to get away from the hotel sometimes, offsite meetings are hard to manage.
For me personally, it helps if we can talk about something newsworthy, which will give me an excuse to write about it. Think of a new win, or a new launch, and then it's easier to turn our conversation into column inches. As journalists we have an awful lot of conversations at conferences, all close together, and the risk is that it all starts to blur into one. Be clear on what it is you want to communicate. Don't forget that you're there to forge relationships—let's speak over a coffee or drink in the bar. Conferences are busy but also a lot of fun. The people that we will come back to are the ones we remember and feel we can trust."
—Caroline Hill, Editor-in-Chief, Legal IT Insider
Do Your Research
"Ensure you understand the topics the journalist writes about and pitch them accordingly. Legaltech journalists don't cover all topics, and the outlets that they write for have specific approaches to coverage of various topics and conferences. So keep that in mind when pitching. Also, after the meeting, make sure to follow up and provide links to a press release and/or blog post about your news or provide a summary of your news in the email. This gives the journalist something to refer to and work with when writing about your company."
—Nicole Black, journalist and head of SME and external education, MyCase
Be Audience-Focused
"We focus on filtering a highly targeted list of clients, prospects and partners that we want to make sure to catch up with during the event so we are taking advantage of the opportunity to have quality face to face time. Our sales and partner teams then come up with a game plan to get in touch with those specific people before and during the event to connect for coffee, a demo, or dinner.
We also plan activations at our booth and around the exhibitor hall that aim to help attendees interact with Litify and our partners in a way that's fun and informative. Through our booth experiences, attendees have a chance to shop around for technology solutions that solve their business problems in a guided way that also may result in them going home with a fun giveaway."
—Cassie Vitelli, VP, Marketing, Litify
Leverage All Channels
"Legalweek is a labor of love. Having attended 15 Legalweeks either as publisher or marketer, the question to me isn't 'what are we going to do?' The question is 'what aren't we going to do?' Hopefully you've invested your resources wisely and have your teams spread across the event—keep most of your team away from the booth (if you have one) and working sessions, networking events and the party circuit. If you're trying to reach an audience during the week, tag them on social or text them; no one working this show properly is keeping tabs on their email. Last, be intentional and with purpose—you're likely cementing a large portion of the remainder of the year's revenue opportunities. Keep your eyes on the prize and save the hugs for ILTACON."
—Ken Gary, Chief Growth Officer, InfiniteGlobal
Keep it Fresh
"We always talk about the standard do's and don'ts like pre-schedule time with press, know your talking points, or school up on the publication and editor prior to your meeting. I thought I would offer, perhaps, some things that aren't being said, but need to be said, such as:
If someone offers your gum or a mint, take it…it is likely a sign that you need it. Better yet, be prepared and bring mints!
Don't show up for meetings with alcohol on your breath (true client story). If there's any question in your mind that you might smell of alcohol, see note above.
Pay attention to body language. Eyes darting around at whatever is passing you by at the busy Hilton hotel does not come across as being engaged in the conversation. And we know you like to talk, but continuing to talk after the media person closes their computer and/or sets down their pen is usually a sign they have what they need."
—Amy Juers, Edge Marketing
Compiled by Erin Harrison, SVP at NextTech Communications, independently operated and owned by The Bliss Group. Harrison is the former editor-in-chief of Legaltech News.