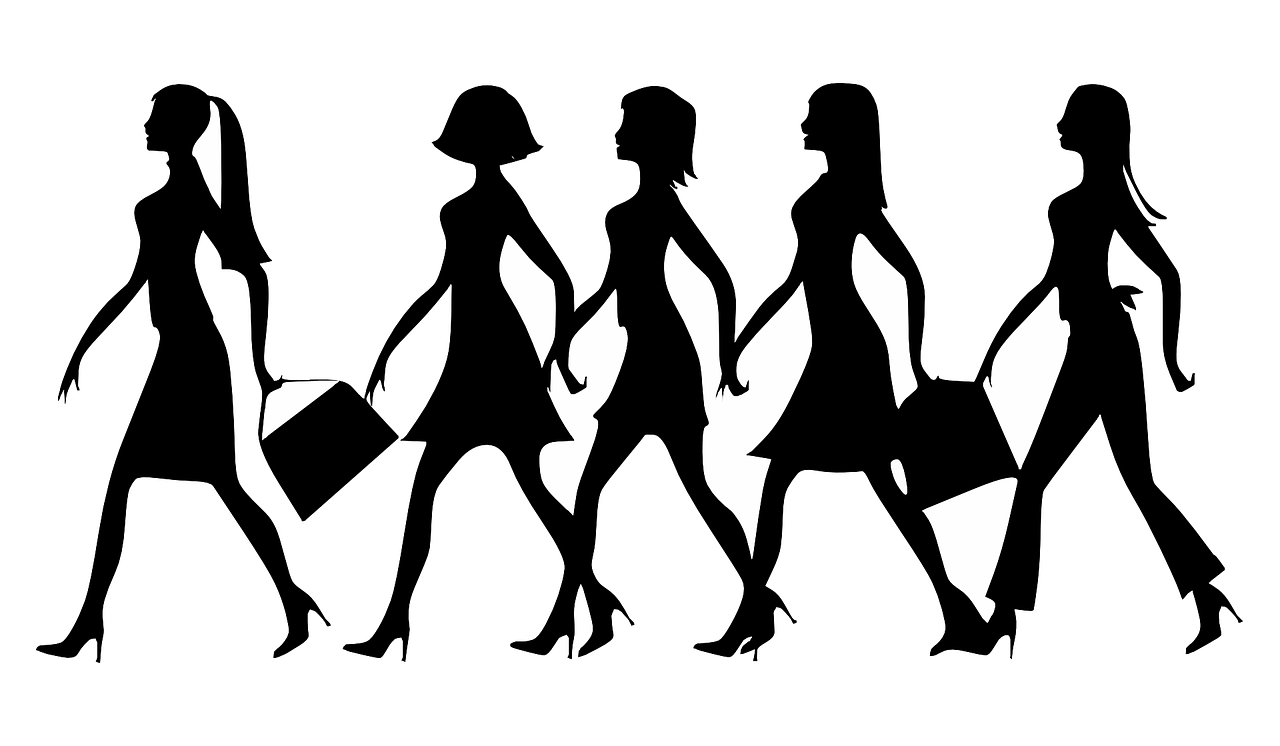 Aug 14, 2023

Discussions of Women's Health Belong in the Workplace: Here's How to Get People Talking
Employers that create a workplace culture of transparency, empathy and authenticity can help put ideas into action and pave the way for a more equitable approach to health.
By Janine Savarese and Liz DeForest
With the average CEO being around age 56, the women who have ascended to leadership positions in recent years — who hold more economic and regulatory power than ever before — are increasingly more comfortable discussing women's issues and using their platforms to initiate important conversations on menopause, mental illness and other aspects of their health.
With women comprising 46.6% of the U.S. workforce, it makes sense that many of these conversations are happening in the workplace. Employers aligned with the direction of progress can foster a work environment that promotes women's health for a more equitable future.
The importance of talking about women's health
Women's transparency about their health and experience is changing conversations about the workplace. Analysis done by The Bliss Group found that the number of media articles covering "menopause in the workplace" in the U.S. jumped by 180% in 2022 compared to the same time frame a year earlier. High profile women including former first lady, Michelle Obama, have publicly shared their experiences with menopause. A slew of female celebrities are producing and aligning themselves with products designed for the menopause market. Awareness campaigns and investment in menopause research has experts projecting the global menopause market will reach $24.4 billion by 2030.
An empowered generation of women is making a positive impact on views surrounding menopause and other aspects of the business of women's health. Valued at $51 billion in 2021, the women-dominated femtech industry continues to introduce and advance apps, wearables and other tools that help users track their menstrual cycle, assess their fertility and otherwise manage their overall health. The industry is expanding what is possible through artificial intelligence (AI) as well as the notion of who is responsible for fertility.
The growing focus on women's health is breaking down stigma, lack of research and other longstanding barriers to women accessing quality care. Corporate culture plays a key role in ensuring conversations surrounding women's health continue, so that women's health and wellbeing continues to improve.
How companies can support women's health
For many women, the workplace is an integral link to relationships with peers. A 2022 study found of all members of the U.S. workforce, college-educated women are the most likely to consider work a key source of social connection. The workplace is also 49% of American workers' link to health care. Professional women at every rung of the corporate ladder stand to benefit from a corporate culture that considers their perspective and encourages them to prioritize their health. Companies looking to support women's health can take the following actions:
Promote transparency
Many women are suffering in silence throughout the workday. For example, though an estimated of the U.S. workforce is impacted by menopause symptoms, a survey conducted by hormone education company Biote found almost 90% of working women ages 50-65 had not talked to their employer or manager about their symptoms. This is despite nearly 1 in 5 women leaving or considering leaving their job due to dealing with menopause symptoms.
Companies can help shatter stigmas by encouraging an ongoing dialogue about issues employees might be facing. Ideas include offering access to webinars about dealing with anxiety (which affects 25% of women), balancing caretaker responsibilities with full-time work (aside from bearing the brunt of childcare responsibilities, daughters are more likely than sons to serve as the primary caregiver for an aging parent) and other common conditions and situations. Discussions of health often lead to action. A 2022 CVS Health/Morning Consult study found 53% of Americans agree that hearing about others' mental health challenges makes them more comfortable seeking resources and care for themselves.
Assess benefits
Stigma is not the only barrier preventing women from accessing quality care. Financial struggles are a major factor, with approximately 1 in 4 women foregoing or delaying health care due to cost.
About 60% of U.S. women have employer-sponsored health insurance. We're seeing both states and employer health sponsors having more discussion of which health benefits to cover, ranging from mental health resources, to access to hormone therapy, to paid family and medical leave (offered in 2022 by 11 states and Washington, DC).
Align internal and external communications
It's crucial that brands that claim to support women do so by taking actions like reevaluating company culture and employee benefits packages to accommodate women workers. The majority (88%) of consumers say authenticity is important when deciding which brands to like and support. Authentic branding is also a key factor for attracting and retaining engaged, dedicated employees. More than half (56%) of job seekers wouldn't consider working for an employer that doesn't share their values.
Companies that promote women's health in the workplace benefit from a staff that feels supported and cared for. By raising awareness of women's health and raising the bar for corporate culture, they also contribute to a more equal society.
Help build a more equitable future
Women have made great strides, but their health is jeopardized by decades of societal and scientific dismissal and neglect. Women's health — a branch of medicine that focuses on women's physical, mental and emotional wellbeing — is an under-researched and under-considered variable in society's economic, cultural and physical health.
A new generation of women is promoting women's health as a priority and companies play an integral role in furthering their mission. Employers that create a workplace culture of transparency, empathy and authenticity can help put ideas into action and pave the way for a more equitable approach to health.
Liz DeForest, senior vice president and co-practice lead, Business of Health, The Bliss Group
Janine Savarese, chief executive officer, NextTech Communications
This article originally appeared in BenefitsPRO.