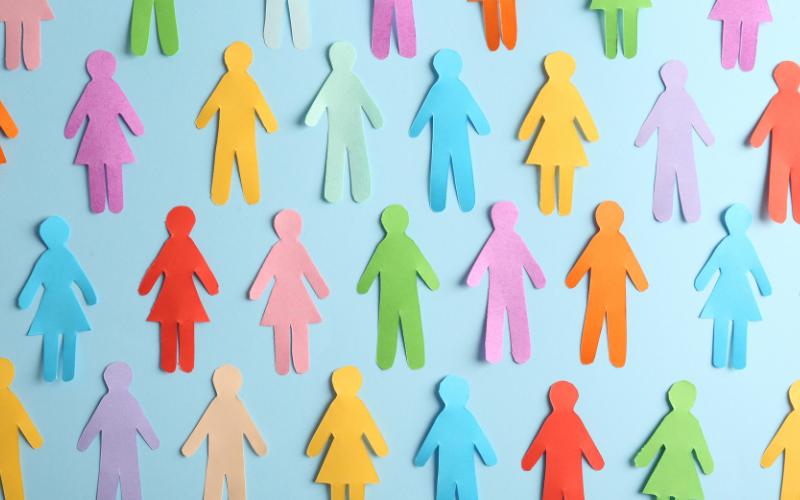 Jun 29, 2023

Make it Meaningful: 4 Ways to Ensure an Inclusive Approach to Media Relations  

By Erica Fisher

We hear about DEI (Diversity, Equity, and Inclusion) as a priority in relatively every industry. Organizations often make promises to uphold DEI as part of their core company values, which means PR professionals are bound to work on related messaging when working with the media. Given the media's crucial role in shaping public opinion and perceptions, it is equally essential for PR practitioners to ensure their media relations efforts are inclusive. Our role in the media ecosystem puts PR professionals in a unique position to influence the powerful field we work in every day.

Here are some practical strategies for making your media relations efforts more inclusive: 
1. Diversify Your Contacts 
Take a second to think about the media you regularly pitch. How diverse are your targets?  Make a conscious effort to expand your media list to include journalists from various backgrounds – from reaching out to reporters of different ethnicities, genders, ages, perspectives, etc., to those who cover niche topics, underrepresented communities, or industries with limited media coverage. The existing diverse pool of contacts will enable you to connect with a broader range of audiences and ensure more inclusive representation in media campaigns. So long as their coverage is relevant to what you plan to pitch, you'll be surprised how much reporters from different backgrounds and styles can teach you about your job and the industries you work in. 
2. Educate Yourself and Your Team 
Building an inclusive media relations strategy requires an understanding of different cultures, perspectives, and experiences. Take the time to educate yourself and your team on impact and purpose-related issues, current events, and trends affecting diverse communities. Stay up to date on cultural sensitivities, inclusive language, and social justice issues to demonstrate value that surpasses your campaign's KPIs. Attending events, participating in DEI workshops and seminars, building relationships with those from different backgrounds, and promoting a continuous learning environment within and outside of your organization are all ways to better equip you and your team to navigate the complexities of media relations inclusively while expanding your worldview. 
3. Incorporate Diversity in Storytelling 
Storytelling is the heart of earned media. To be inclusive, it is crucial to showcase diverse voices and narratives throughout media avenues. Actively seek out stories from marginalized communities and underrepresented people. This includes diversifying your SME and spokesperson bench across clients. Give those of different backgrounds a platform to share their experiences, expertise, and achievements to reach those at all corners of the industries you work in.  
On an intrapersonal level, be mindful of subconscious biases and stereotypes when crafting narratives. Challenge these through authentic and accurate representations by implementing corrective measures where relevant. And if you are charting unfamiliar territory, don't be afraid to seek advice from others in your network on how to approach an interaction – being prepared will help you gain greater self-awareness and be more authentic in your engagements. 
4. Listen and Respond with Empathy 
When engaging with the media and diverse audiences, listen actively and respond with empathy. Acknowledge and validate diverse perspectives and identities, even if they differ from your own. Avoid dismissing or silencing voices that challenge the status quo; take the extra step to learn more about who you're conversing with. For example, visiting a reporter's MuckRack page or LinkedIn profile can give you a window into who that person is; they may specify their preferred pronouns, or share other information that will tell you more about who they are. Getting comfortable with using inclusive language that might not be a part of your everyday vocabulary goes a long way in fostering trusting relationships and making others feel seen and heard. If you're creating discourse over a sensitive issue, ensure you're steering clear of any microaggressions or generalizations that center around a specific group. By creating ongoing dialogues based on mutual respect, you can build trust and enhance inclusivity in media relations initiatives. 
While diversity, equity, and inclusion have lost their depth to some, efforts to make DEI initiatives a regular practice are easy to weave into everyday work activities. Public relations professionals have a unique opportunity to influence narratives and make their media relations efforts simultaneously more inclusive and productive. It is up to us to consciously make these strides. 
Erica Fisher is a senior account executive at NextTech Communications, a women-led firm independently operated and owned by The Bliss Group.