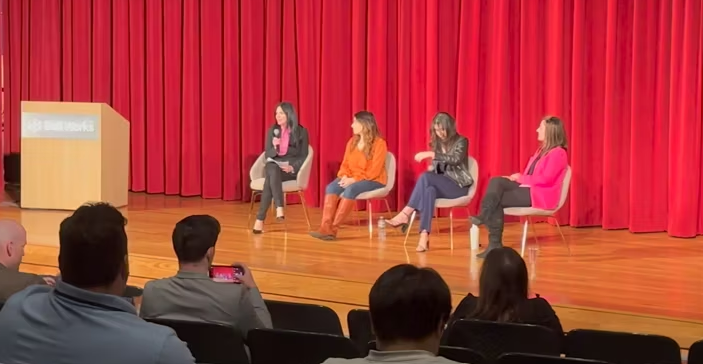 Apr 27, 2023

VIDEO: NextTech's Inaugural NJ Women in Technology Forum

NextTech Communications, in partnership with TechUnited:NJ and the Bell Works Co-Lab, successfully hosted the inaugural NJ Women in Technology forum in Holmdel, joined by more than 60 guests and a panel of female technology leaders from across the state. It was an incredible evening discussing both the challenges women in technology face and sharing inspiring stories of leadership.

Panelists included Jenna Gaudio, COO and Co-President of Vydia (acquired by gamma in December 2022), Amanda Pietrocola, President and CEO of Momentum Technology, and Jasmine Ward, Vice President of Strategy & Operation at TechUnited:NJ. The panel and subsequent Q&A session was moderated by Janine Savarese, Founder and CEO of NextTech Communications.

View the video, below!